Heritage Today Newsletters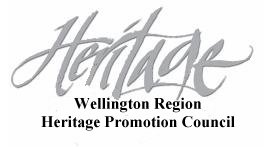 2016 Mar/Apr - Children's choir to sing at Golder's Cottage
The gardens of Golder's Cottage will be filled with young voices when the Major Minors
Children's Choir performs. The choir is open to Hutt Vallery children who sing a wide
variety of music including.....
2016 Jan/Feb - Golder's Cottage Devonshire Teas
Golders Cottage is holding its popular Devonshire Tea and Cottage visit afternoon.....
2015 Nov/Dec - 175 years on Scottish fortitude celebrated
The pioneer Golder family, who originally named their cottage Straven as a reminder
of their Scottish roots.....
2015 Apr/May - Devonshire Tea at Golder's Cottage
I also enjoyed a fundraising Devonshire Tea at Golder's Cottage. As I sipped my English Breakfast in the tranquill garden, I reflected that the original lady of the house, Jane Golder.....
2014 Oct/Dec - Banks staff mucking in
Upper Hutt BNZ's Sue Lawson had the prized job of cleaning out the chook house at Golder's Cottage last month.....
2014 Apr/May - Volunteering at Golder' Cottage
The Upper Hutt historic cottage had an open day recently to recruit more volunteers.....
2013 Oct/Dec - Golder's Cottage maximises business networks
Golders Cottage in Upper Hutt has been working with local businesses to great effect in the last few months......
2013 August - Pioneering Hutt surgeon continues to inspire
There was standing room only at the recent Golder' Cottage AGM with visitors flocking to hear guest speaker Dr Susi Williams talking on the pioneering plastic surgery work......
---